Greetings to All Girl Scouts Members and Friends,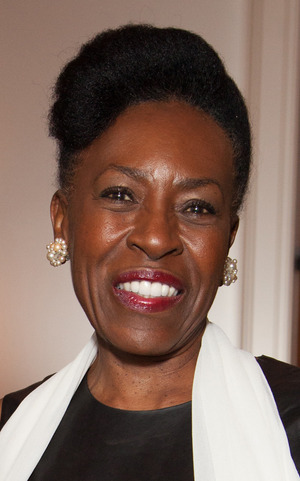 A new
Board President
,
Golden Gate Bridging
,
Annual Meeting
,
Early Bird 2015
,
Camp Improvement
Campaign
,
Summer Camp
,
Outdoor Skills Programs
, and
Year-End Celebrations
!

We have lots going on!
A New Board President.

Congratulations to our new Board President Diana Bell, elected at our April 26 Annual Meeting, and thank you to Dianne Lamendola who served as our board president from 2012-2014. You can see
bios here
for all of our board officers, board members-at-large, girl board participants, Board Development Committee, and national delegates. We are fortunate to have such talented and dedicated governance volunteers.
Golden Gate Bridging.

May 3rd, 6,000 participants and volunteers from 7 states celebrated Golden Gate Bridging – an annual event for 5th grade Juniors who are bridging to Cadette Girl Scouts. The weather was spectacular. This is one
of my favorite events of the year. I love the energy and fun. Here's a Ban Bossy troop, striking a pose with attitude.
#Ban Bossy.

Speaking of Ban Bossy, I recently attended a year-end volunteer appreciation gathering and heard from a 5th grade troop leader who discovered that the
Ban Bossy troop leader program materials
sparked great conversations with her
girls. She wrote me after the event: 
"After one hour, many hands had been raised with original thoughts. I promised them that we would continue at the next meeting with more conversation.

Throughout the hour, I was very impacted by the general relief that each scout released - a universal frustration had been lifted, while an intelligent unity of awareness had been created. What a great conversation starter to present to the scouts! Thank you for prov
iding a very thoughtful and thought-provoking program!"

Ban Bossy is a program developed by Sheryl Sandberg's
LeanIn.org
and Girl Scouts USA to encourage girls to lead – 1/3 of girls hold back because they fear being labeled as "bossy." A girl who is called "bossy" might be all kinds of wonderful things – assertive, outspoken, opinionated, lively, energetic, bristling with ideas. And maybe she needs coaching around listening to others and working as part of a team. The Ban Bossy program materials help troop leaders facilitate girls' discussions around these important topics. 
Annual Meeting. 

133 members attended our April 26 Annual Meeting and participated in robust discussions about our strategic priorities, in table groups facilitated by board members. Voting members elected the nominated slate of candidates presented by the Board Devel
opment Committee. Thank you to all of the regional delegates, many of whom travelled long distances, who arrived well prepared to represent their region's p
erspectives on priorities for our next three year (2015-2017) strategic plan. We will share more details about the plan for member input after our July board meeting.  
Annual Report
. 

This year, we decided to save paper and dollars and produced an
online-only version of our 2013 Annual Report
. I love the pictures – all of girls in Northern California!
2014-15 Early Bird Membership Renewal ends June 30.
It's time to renew.
Here are three good reasons to do it now!
Your troop is ready to hit the ground running in the fall and you have one less thing to think about during the busy back-to-school time
Your girls can receive this cute patch (if you renew by June 30, 2014)
You can look forward to another fun year of Girl Scouts!
100% of your membership dues go to our national organization – Girl Scouts of the USA. None of the dues stay with your local council – Girl Scouts of Northern California. That is why, when you register and pay your dues, we really appreciate any donation you can make to help support Girl Scouts of Northern California.
Camp Improvement Campaign. 
As announced at our Annual Meeting, we are launching a focused 2104 Camp Improvement Campaign. Donations of $20 or more will receive this patch showing the recently-completed accessible shower house at Bothin. We've made it super easy to participate – you can add your donation during
this year's membership renewals – or
click here to make a donation
. Membership renewals opened May 1, and so far we've received $5,875 in donations to the Camp Improvement Campaign (which includes $2,030 raised at this year's Annual Meeting!). These funds will be put to work right away to help complete the Art Barn restoration at Bothin. This historic barn is undergoing a $75,000 restoration.  We are now just $2,000 short of the funds needed to complete the Art Barn restoration!

We are raising funds to improve safety and program experiences at two of our most-used camp properties: Camp Bothin/Arequipa, in Marin County and Camp Butano Creek in the Santa Cruz Mountains. I look forward to sharing details and drawings in the coming months. For Camp Butano Creek, pending final permit approvals, we are gearing up to construct a lodge and accessible open air cabins, cooking shelter, and restrooms. The lodge and open air cabin village will replace buildings that, for safety reasons, are no longer available to rent during fall and winter and that will provide much needed accommodations for our volunteer-run summer camp. We have raised $1 million for the Camp Butano Creek project and have $1.5 million to go. That's a lot of money, but there are a lot of us.
If half our members donate $20 to the Camp Improvement Campaign, we will raise $800,000 this year.
CampRocks – Sign Up for Summer Camp Now!
Registration is open
for council- and volunteer-run summer camps. But spaces are filling quickly. Sign up online at
camprocks.org
. We have affordable camps for everyone: day camps, resident camps and family camps.
CampRocks has Summer Positions Open.

We are still hiring for summer camp. If you know a college-age student or recent college grad looking for a great summer job please encourage them to work at camp. This is a great way to make a direct difference in the lives of youth. Positions are open for Counselors (min. age 18), Maintenance Assistants, Ropes or Archery Specialists, Lifeguards, Cooks. Contact
camp@girlscoutsnorcal.org
or visit our jobs section on
camprocks.org
.
Building Outdoor Skills.

We've heard from volunteers who want to learn how to take their troops camping. Here's a fun opportunity to learn by doing. This year, for the first time ever, we are holding an
outdoor skills weekend at Camp Sugar Pine, August 14-17
, for volunteers and daughters -- volunteers can get their camp certifications or gain more ideas and resources for taking their troop outdoors. And daughters will enjoy a fun weekend camping and learning age–appropriate outdoor skills. We hope this will inspire and encourage more year-round camping! Full details and online registration are on
camprocks.org
.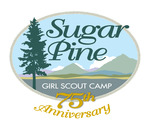 This is the first time we have offered this program. Unfortunately, so far we only have 15 registered participants. We will need to cancel the program if we don't get to at least 75 by June 15.
Sugar Pine: Celebrating 75 Years. 

We are celebrating
Sugar Pine's 75th Anniversary
as a Girl Scout camp on Saturday, July 26! Stay tuned for more anniversary information coming soon. 
Congratulations to our

704 Graduating High School Seniors!

We are proud of you and look forward to seeing how you continue to make the world a better place. And thank you, also, to the volunteers who have made Girl Scouts
possible for these girls. All the troop leaders, parent helpers, cookie managers, fall sale manager, camp volunteers, service unit volunteers, learning facilitators, program volunteers ... the list goes on and on. I hope you see your dedication reflected in these remarkable young women. I enjoyed celebrating with graduating Solano County high school seniors and Gold, Silver, and Bronze Awardees earlier this month at Travis Air Force Base.